The most trusted name in insurance.
As a Berkshire Hathaway company, we have the proven financial strength and reputation to protect your good name.
Led by attorneys and insurance experts.
Our leadership team is made up of experts who help us review claims, understand emerging risks, and make sure we're always operating with the future of the legal profession in mind.
Scott Patrick
Michele Hierholzer
Brandon Sakry
Craig Law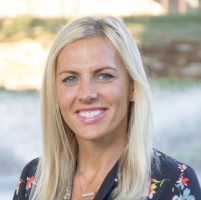 Erin McCartney Esq.
It's a name known around the world, and one that we're proud to be a part of. Since our inception, we've been a part of Warren Buffett's Berkshire Hathaway. This partnership helps us maintain the industry's highest financial rating (A++ from A.M. Best), which gives our insureds true peace of mind.
It takes 20 years to build a reputation and five minutes to ruin it. If you think about that you'll do things differently.
WARREN BUFFETT, BERKSHIRE HATHAWAY CEO
Try us on for size.
A quick, no-obligation quote may provide the perfect fit.
Work with us.
Join our team and help protect the future of the legal industry.